Our focus
Some highlights of all the different services we offer:
SOURCING
We are your eyes & ears on the ground. By being closer to the source, we are able to make more advantageous purchasing decisions that Wholesale Florists directly benefit from. Not only by controlling cost better, but also by being able to recognize local market situations. Since we can make purchase decisions faster being down here, you can concentrate on marketing your business and secure more orders.
MARKETING
By creating marketing materials for you, we help you increase your sales. Whether it is a new rose variety, or visiting a breeder so we can keep you informed about all the latest trends, you can market yourself as *THE* flower source of choice, in your market.
GRAPHIC DESIGN
We create custom marketing materials with your logo on it, that will assist you with your day-to-day quest of marketing your company. With Aribaflor it's never about us; it's about you and your business. Whether you need custom flyers, or a new logo, you can always count on us!
Online Flower Search
Back in 2006, we started supporting Online Flower Search in an effort to make their database as complete as possible. As a result, their Flower Gallery today holds the most complete library and pictures one can ever imagine, in one database. Additionally, we maintain a record of who grows what, so we can act quickly when you have special floral needs.
About Us
Some brief information about Aribaflor
Creating Dynamic Sourcing and Professional Marketing Solutions for US Wholesale Florists who want to take full advantage of a Global Flower Economy. Our mission is to connect quality growers worldwide with qualified US Wholesale Florists, to create added values for our Wholesalers and our Growers alike.
History

Aribaflor started in 2005 as a flower broker and marketing company. Our first office was just a small corner at the Quito airport from where we contacted Wholesale Florists about how Aribaflor could contribute to their bottom line. Our customers quickly started appreciating our services so we acquired an office in one of the most prestigious buildings in Quito, the World Trade Center. The building is conveniently located in the heart of the Quito business district. Within an hour drive, we are able to visit most of the flower farms in Ecuador.

Mission

We represent leading and visionary Wholesale Florists with the sole mission to help them increase their buying power and be more competitive in this fast changing flower industry. We want to help our customers develop closer and more direct relationships with Ecuadorian and Colombian growers to be on the cutting edge with the newest products and varieties that are grown in South America. We aim to commercialize high quality flowers at competitive prices and develop strong and long lasting commercial relationships between our growers and the US Wholesalers we represent. We strive to achieve this through a careful selection of flowers that fulfill our quality standards along with an efficient and personalized service that exceeds our client's expectations.

Vision

To be a company of recognized commercial prestige and to be the absolute leader in the commercialization of Ecuadorian flowers. We are achieving this by providing an excellent level of customer service as we fulfill the highest standards of the market.

Future

We envision the market to become more and more dependent on innovative and proprietary technology solutions in order for flowers to move quicker and more efficiently throughout the distribution chain.





Our Team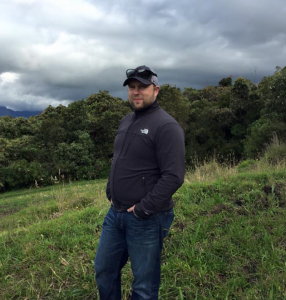 Diego Chiriboga
Managing Member
Diego started working for an Ecuadorian rose farm in 1998. In 2005, he became involved with Aribaflor. Today, he manages our team of professionals in our Ecuador office, and leads the team on a daily basis as purchase decisions are made. His day quickly gets filled up by communicating with the wholesalers we work for, and obtaining market information from the farms to determine what information is most relevant.
Rene Streng
Business Development
Born in Aalsmeer, Holland, Rene literally grew up it the flower business about a mile from the famous Flower Auction. Today, Rene is one of the owners of Cut Flower Wholesale in Atlanta, Georgia. Cut Flower had a personal need to connect more directly with the Ecuadorian rose farms, and thus Aribaflor was born.
Testimonials
Feedback from our wholesalers and growers:
Find Out if Aribaflor is right for you